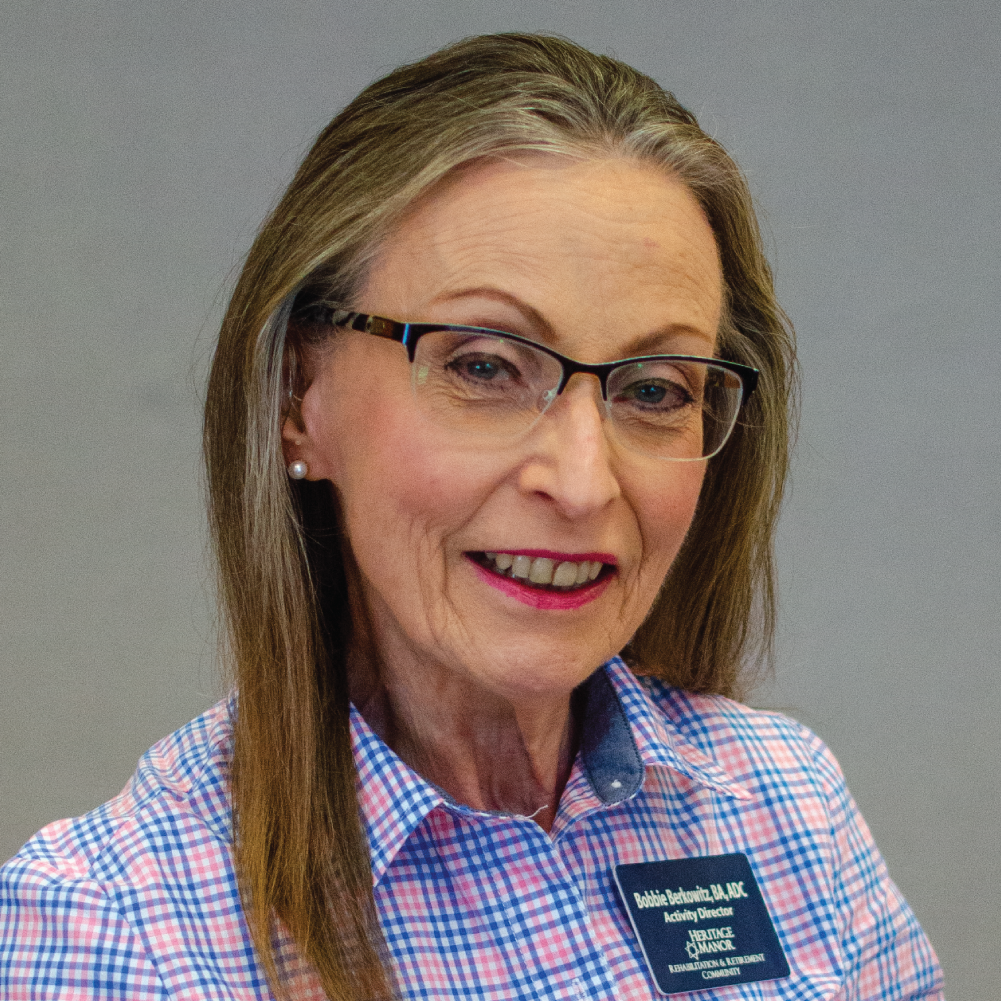 Bobbie Berkowitz started as an Activities Aide in 1998 and was promoted to Activities Director in 2002. Bobbie's enthusiasm, energy, and passion are displayed every day within the activities, events, and programs she arranges for both residents and their families.
Bobbie graduated from Miami University with a B.A. in history and later studied to become Activity Director Certified. She has worked at Heritage Manor for 23 years, serving as the Activity Director for 20 years.
She is the proud mother of three grown children, grandmother to three beautiful girls, and has been happily married to her college sweetheart, Michael, for 50 years.
bberkowitz@jewishyoungstown.org